Meet the Agents
Meet all of the agents on opening night!
Thursday, October 14, 2021, 7:45 PM – 9:15 PM
The panel of agents will share the genres they are seeking and answer your questions. You will also have an opportunity to make or change your one-to-one appointments. Moderator: Dianne McConkey
The Gong Show: Pitch to Agents
Saturday, October 16, 2021, 3:00 PM – 4:00 PM
A panel of agents (and the audience) will listen to your pitch. If you get to a point where an agent thinks it could be improved, they sound the gong!  Then, in an informative discussion, the agents tell you how to make your pitch stronger. It's fun, so leave your shyness at home, bring your best game, and see if you can avoid the gong! Moderator: JC Gatlin
Agent Appointments
Meet one-to-one with agents to pitch your manuscript. It's also a time when you can ask them those questions you desperately need answered. Appointments may be booked online prior to arrival at the conference, during the panel discussion, or onsite throughout the weekend.
Malaga Baldi, The Baldi Agency
Malaga Baldi (she/her) has worked as an independent literary agent since 1986. The Baldi Agency is an eclectic agency specializing in literary fiction, memoir and cultural history. Before going out on her own, she worked in the Ballantine Books Publicity Department and at the Elaine Markson Agency. The strength of the author's voice and the heart of the story are key when considering new work. Website
Seeking: Literary fiction, memoir, cultural history
---
Marlo Berliner, The Jennifer De Chiara Literary Agency
Marlo Berliner (she/her) started as a freelance editor helping writers develop their stories, and after awhile realized she was able to recognize which stories in her inbox had much more potential than others. She jumped at an opportunity at The Bent Agency then joined The Jennifer De Chiara Literary Agency in March 2018. Before the publishing world, she was an accounting manager for a Fortune 500 company. She also is an award-winning young adult author, freelance editor, and bookseller. Website
Seeking: Adult and New Adult (NA) romance, historical romance (preferably 1900s and forward), women's, mystery, thriller and suspense; college settings that walk the line between upper Young Adult & NA; YA & Middle Grade all genres with particular interest in adventure, thriller, mystery, magical realism, paranormal, urban fantasy, horror, speculative and romance, especially unusual settings, pirates, dark elements, gothic tone, treasure hunts and secretive characters; author-illustrator picture books; all stories with diverse characters of all kinds including neuro-diverse and LGBTQIA+
---
Amy Elizabeth Bishop, Dystel, Goderich & Bourret
Amy Elizabeth Bishop (she/her) joined Dystel, Goderich & Bourret in 2015 after completing an internship there. A graduate from SUNY Geneseo with a degree in creative writing, she has built an impressive client list that includes titles such as The Last Story of Mina Lee by Nancy Jooyoun Kim (a Reese's Book Club selection and NYT bestseller), The Silence of Bones by June Hur (a Junior Library Guild selection) and Living Brave by Shannon Dingle (expected Summer 2021). Website
Seeking: Fiction from BIPOC authors; upmarket/literary fiction; literary suspense and mysteries; nonfiction (history with a special place for untold or overlooked stories about women or people of color); science, current affairs, cultural criticism, investigative deep dives, academics writing for a trade audience.
---
Keely Boeving, WordServe Literary Agency
Keely Boeving (she/her) began her publishing career in New York as an assistant editor at Oxford University Press. In 2014, she returned to her home state of Colorado and started a freelance editorial company. A year later she joined WordServe. She represents a wide range of authors in both fiction and nonfiction across the general and Christian markets. She's always on the lookout for fresh ideas, beautiful writing, and stories that change how we view the world. Website 
Seeking: Christian living (spiritual transformation, devotion and worship, social justice, religious studies, and women's topics including motherhood, relationships and marriage, and calling); memoir; narrative nonfiction (health and wellness, business, parenting); MG & PB stories with quirky, complex characters; and projects from diverse and under-represented voices
---
Cate Hart, Harvey Klinger Agency
Cate Hart (she/her) wrote her first story in fourth grade about a vampire and witch. Today she represents authors of middle grade to adult at the Harvey Klinger Literary Agency, where she has been an agent since 2019. Before that she was with the Marisa Corvsiero Literary Agency for five years. She's particularly drawn to oft forgotten stories of the past and of underrepresented voices. Especially personal to her is unexplored Southern history and culture. Website
Seeking: Historical, romance, rom-com, women's fiction, fantasy, mystery, select psychological thriller, as well as these genres in MG and YA
---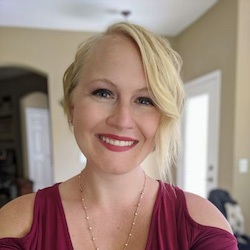 Kaitlyn Johnson, Belcastro Literary Agency
After receiving a BA in Writing, Literature, and Publishing from Emerson College, Kaitlyn Johnson (she/her) refused to leave the concept of nightly homework behind. A literary agent for Belcastro, she also is a freelance editor. She started her literary journey as a copyeditor for academic publisher codeMantra then was a YA editor for Accent Press and has been agenting since 2016. She loves stories in which the people are just people and that aren't expressly about an issue. Website
Seeking: Fantasy (high, urban or magical realism); contemporary & historical in Adult, YA & upper MG; rom-com and light sci-fi in Adult/NA; paranormal (ghosts, witches, and vampires if unique; open to new legends/creatures); and contemporary romance in YA; horror or paranormal (more creepy dolls, ghosts, and curses, less blood and guts) in upper MG; LGBTQ+ and mental health themes
---
Kelly Peterson, Rees Literary Agency
A graduate of West Chester University with a B.S.Ed in English and Literature, Kelly Peterson (she/her) worked as a junior literary agent before moving to Rees Literary Agency, continuing to champion her authors and the manuscripts she loves. Website
Seeking: adult romance and fantasy; YA in all genres from contemporary to high fantasy, sci-fi (not the space kind) to paranormal (all the ghost stories, please!), historical and rom-coms; MG fantasy and contemporary, and everything in between, that touches on tough issues for young readers; very interested in representing own voices authors and stories with witty, voice-y, and unique characters
---
Sera Rivers, Martin Literary & Media Management
Sera Rivers (she/her) is a Senior Literary Manager at Martin Literary & Media Management. Prior to agenting, she worked in educational publishing for seven years and launched the children's graphic novel imprint Avenue A Books. Website

Seeking: graphic novels in the children's market, especially stories with a parallel imaginative or magical world to them; YA contemporary with tough topics, horror (no demonic possessions or gratuitous gore/sex), psychological thrillers, speculative fiction, including magical realism, ghost stories and fantastical worlds (no high fantasy), and novels in verse; MG voice-driven contemporary tackling tough topics; PB tackling tough topics and horror; and stories by and about underrepresented and marginalized identities and cultures
---
Eric Smith, P.S. Literary Agency
Eric Smith (he/him) began his publishing career at Quirk Books then joined P.S. Literary, where he has worked on award-winning and New York Times bestselling titles. When asked what manuscripts he really wants, Eric says: I love novels that can give us that little flash of magic but keep us firmly grounded in reality. It's a really hard thing to do well." He also occasionally writes books, including Don't Read the Comments (Inkyard Press), an ALA Best Fiction for Young Adults nominee. Website
Seeking: Actively seeking new, diverse voices in literary, commercial , fantasy, sci-fi, thrillers and mysteries in Adult & YA; nonfiction cookbooks, pop culture, humor, essay collections, blog-to-book ideas and middle grade.
---
Carlisle Webber, Fuse Literary
With a master's degree in Library and Information Sciences from the University of Pittsburgh School of Information Sciences, Carlisle Webber (she/her) worked for years as a YA public librarian before deciding to move to the business side of publishing. She attended the Columbia Publishing Course and holds a Professional Certificate in Editing from UC-Berkeley. She joined Fuse Literary in 2017 and wants fresh and exciting books that tackle difficult topics, read like a Shonda Rhimes' show or makes readers stay up late turning pages. Website

Seeking Adult high-concept commercial fiction, mystery, suspense, thrillers (psychological, domestic and medical), horror (anything with a creepy, spooky, bloody or gothic-style setting), contemporary romance, friendship dramas, women's fiction, pop/contemporary fiction; all YA genres except epic and portal fantasy; All MG genres except epic and portal fantasy
COVID precautions will be taken in accordance with published CDC guidelines and the advice of our medical team.