Arielle Haughee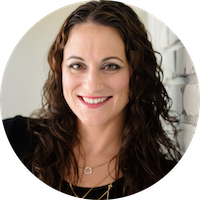 Arielle Haughee (Hoy) is a six-time RPLA-winning author and the owner of Orange Blossom Publishing. She is an editor, speaker, and writing coach, and also the Executive Vice President and Conference Chair for the Florida Writers Association. She was honored with the President's Award from FWA in 2020, and in 2021 Pling's Party was awarded Children's Book of the Year. orangeblossombooks.com 
That's an Indie Book?! Get Your Indie Book to Look Traditionally Published
A frequent criticism of independently published books is that they don't look professionally done. But what is considered "professional-looking" and how can your book fool even the trained eye? Meet the Industry Standards Checklist created by the Independent Book Publishing Association (IBPA). You'll learn about formatting interior content, cover design expectations, copyright pages, and more!
Canva 101: Learn to Make Graphics with This Free Software
Attractive graphics help sell books on your website, newsletter, and social media, but professional software can be expensive and have a big learning curve. With Canva, authors can create their own graphics for free and with little hassle. It can even be used to make book covers! Learn what Canva can do and how to use the basic tools with this workshop for beginners.