Florida Writers Association (FWA) is a nonprofit 501(c)6 serving writers of all genres and all levels. FWA provides a professional atmosphere, a vast networking system, and valuable tools to succeed in today's publishing industry. 
Our motto, "Writers Helping Writers," is demonstrated daily by our volunteers across the state of Florida and beyond.
All Are Welcome into Our Family of Writers Helping Writers
The Florida Writers Association embraces the diversity of its membership and faculty from across the State of Florida, the nation, and the globe. We celebrate our differences and are united in our shared love for the written and spoken word.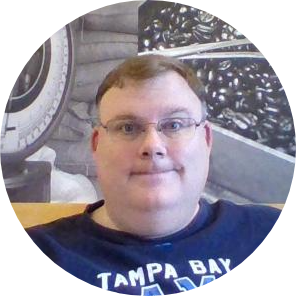 David Pearce has been head of the Manatee Writers Group for the past three years. In that time, he has redesigned and expanded the group's newsletter so that it not only covers what's happening in Manatee county, but all the counties along the Southwest Gulf Coast.
He freely gives of his time to encourage and welcome new members into the writing group and to join FWA. He is a fount of information for new writers and experienced writers.
At the start of the pandemic, he created an online writers network so that the Manatee group can meet virtually and share their work four times a month. In short, Dave is the epitome of a writer helping writers! 
The Member of the Month is nominated by fellow members and selected for their dedication in helping other writers. Nominate a member here.