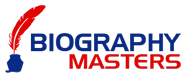 Home of Award-Winning Writing, Editing, Cover Design, Formatting, and Publishing! Your "Soup-to-Nuts" source of cost-effective, professional services for any and every step of your writing journey.
Our services include:
Writing
For clients with a story to tell but no time to write, we are award-winning ghost writers with over 35 books in publication.
Editing
Transcribing recordings to Word documents
Copy editing
Content editing
Revision
Consultation
Publishing
Front and back cover design
Book formatting
Publication on KDP Amazon or Ingram for worldwide digital sales
Ongoing KDP Amazon or Ingram administration
Post Publication
Manage publication accounts, order and deliver author copies, monitor reports, and administer royalty payments
Call or write for a free consultation.
Website: biographymasters.com
Contact: [email protected] or 904-514-9790
FWA Discount Info