Vic DiGenti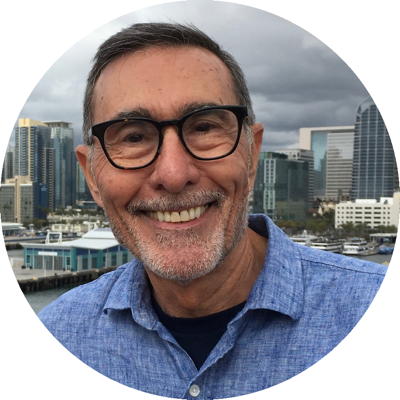 Vic DiGenti is the award-winning author of six novels, a collection of short stories, and eight works of nonfiction. His novels include the Windrusher trilogy of adventure-fantasies, and the Quint Mitchell Mystery series published under the pen name Parker Francis. Vic also works as a ghostwriter, biographer, and publisher using his imprint, Windrusher Hall Press. He's a longtime member of the Florida Writers Association, serving as Regional Director for NE Florida, and on the Board of the Beaches Museum. He lives and works in Ponte Vedra Beach with his wife and four cats.
How To Create a Literary Legacy: Writing Your Life Story
There are many reasons to capture the memories of a loved one or document your own life story. But how and where do you start? Award-winning writer Vic DiGenti (aka Parker Francis) works as a ghostwriter, biographer, and publisher. He's written eight biographies and family histories for clients and will share practical information like where to start, what to put in, and what to leave out. Whether you only wish to share your book with family and friends or seek a broader audience, you will learn how to leave a lasting legacy.
The Not-So-Secret Life of a Ghostwriter
Whether you call them ghostwriters, collaborators, or biographers, these writers often work anonymously to pen books for others. Vic DiGenti (aka Parker Francis) has written client biographies for multi-millionaires, jazz musicians, and retired executives, along with his six novels. In this eye-opening workshop, Vic will share what he's learned about the demands and rewards of writing biographies, illustrate examples with excerpts from his books and answer your questions about the ghostwriting business.