Ginnye L. Cubel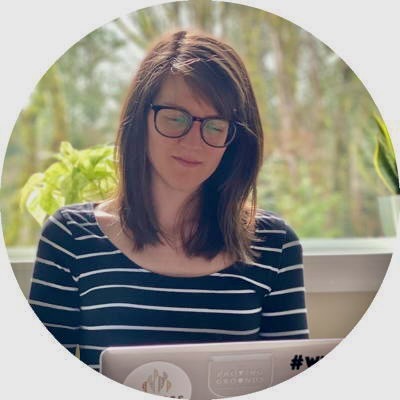 Ginnye Lynn Cubel is a writer, marketer, and coffee enthusiast. She holds a BA in Creative Writing from Butler University and has over eight years of corporate and startup marketing experience. As a writer, Ginnye explores topics at the intersection of writing, marketing, and technology and is working on her debut novel. She also serves as the Marketing Chair on the Board of Directors for the Florida Writers Association. Ginnye translates her marketing expertise and experience as a writer into actionable marketing advice for writers. Learn more about Ginnye and her work at glcubel.com.
Beyond the Newsletter: Advanced Email Marketing Strategies for Writers
Do you have an email list, but your growth feels stagnant? Are you sending out regular newsletters but not seeing that translate to sales or engagement? This advanced email marketing workshop is designed for writers who want to take their email marketing game to the next level. In this session, you'll learn how to grow your list, nurture your subscribers, and transform your emails from passive updates to an effective marketing tool. We'll discuss:
Ways to grow your subscriber list
Ideas for segmenting your subscribers to improve engagement and sales
How to design nurture campaigns to automate your subscriber journeys
Implementing the latest email design trends
Best practices for accessibility to ensure your emails are easy to read and interact with
You'll leave this session with an advanced understanding of email marketing and a toolkit for improving your own email marketing efforts. The toolkit will include a list of ideas for growing your list; a blueprint for 3 different nurture campaigns; and a list of email marketing resources. This session is ideal for writers who already have an email platform set up and a list of subscribers (any size!), but who want to go beyond the basics. It'll provide you with a business-level understanding of email marketing and actionable steps that you can implement immediately. Your email list is your most valuable marketing asset. Learn how to effectively leverage it to share your writing and empower your business. (2 hours)
Don't Follow Me: How to Create Impactful Marketing Without Social Media
Are you tired of spending hours on social media, marketing your writing and brand without seeing results? Do you feel like your engagement rates aren't reflecting the effort you put in, and your sales are unpredictable? You're not alone. Many writers and business owners find social media to be overwhelming, time-consuming, and ineffective. In this session, we explore if it's necessary for writers to have a social media presence and how to create alternative marketing strategies that are authentic, impactful, and fun. We'll discuss:
The advantages and disadvantages of social media
If a social media presence is necessary for success
An exploration of alternative marketing channels and strategies that attract new readers
A guide for how to take a break without losing your followers or momentum
You'll leave this session with an action plan for stepping away from social media and developing a marketing strategy that aligns with your writing and career goals. This plan will enable you to focus on other marketing channels and activities while attracting new audiences. We'll explore practical ways to develop an effective marketing strategy without relying on social media, including email marketing, in-person opportunities, and building your website. This session is ideal for anyone that feels exhausted by the constant demands of generating content and managing their social media presence. It will provide you with actionable steps to step away from social media, develop marketing that feels energizing and authentic, and empower your writing and career goals. Discover how to market your writing in a way that is authentic, impactful, and fun! Without asking anyone to follow you on social media.