José Pablo Iriarte & Elle E. Ire
José Pablo Iriarte
José Pablo Iriarte is a Nebula-finalist, Tiptree-longlisted and RPLA first-place winning author with stories in magazines such as Uncanny, Lightspeed, Strange Horizons and others. José's longer work is represented by the Donald Maass Literary Agency.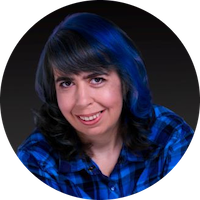 Elle E. Ire
Elle E. Ire is a multi-published author with Dreamspinner Publications. She has four novels currently in print: Vicious Circle and the Storm Fronts Trilogy, which includes Threadbare, Patchwork and Woven. She is represented by Naomi Davis at Bookends Literary Agency
Traditional Publishing Overview
Looking to get into traditional publishing? Have questions? José Iriarte and Elle Ire have a lot of the answers. Two published authors, tons of varied experience! Together they will provide an entry-level overview of traditional publishing both of short fiction and novel-length work.
What you will learn:
The steps to publishing both short stories and novels through traditional publishing
Explanations for what the various players in traditional publishing do--agents, editors, publishers, and more
Pitfalls to avoid and most common misconceptions about publishing