Penny Sansevieri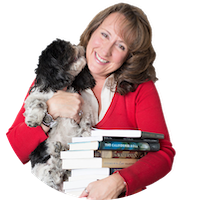 Penny Sansevieri, CEO and founder of Author Marketing Experts, Inc. (AME) and Adjunct Professor at NYU, is a best-selling author and internationally recognized book marketing and media relations expert. Her company is one of the leaders in the publishing industry and has developed some of the most cutting-edge book marketing campaigns.
How To Sell Books By the Truckload On Amazon
Amazon is the largest online retailer for books, but getting your book seen by the right potential customers can be tricky. Enter book marketing expert Penny Sansevieri! In this workshop, Penny discusses how to find the right keywords, fix up your blurb, and select the best categories to get your books in front of people the most likely to purchase your book.
"I've implemented the strategies Penny's shown in this workshop and saw an immediate increase in sales with all of my books." —Arielle Haughee, author and small press owner