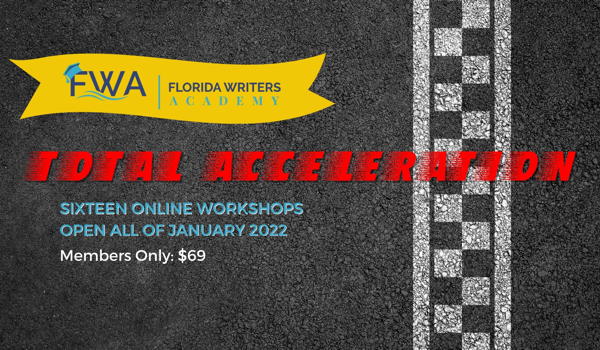 Start your engines and race into the new year with a full month of online learning at your own pace! Florida Writers Academy is celebrating its official launch with Total Acceleration, a month of advanced online learning this January.
An exclusive event for Florida Writers Association members only $69.
Participants will have access to new advanced workshops:
And access to our best, most popular webinars!
Fast track your writing year with Total Acceleration this January!